In a word, there are several methods to generate a translation of the WordPress Shoper Pro theme.If you want to translate our theme basic text-like Items, Add to Cart, Read More, Add to compare, and so on, then you can translate without using any third-party plugins.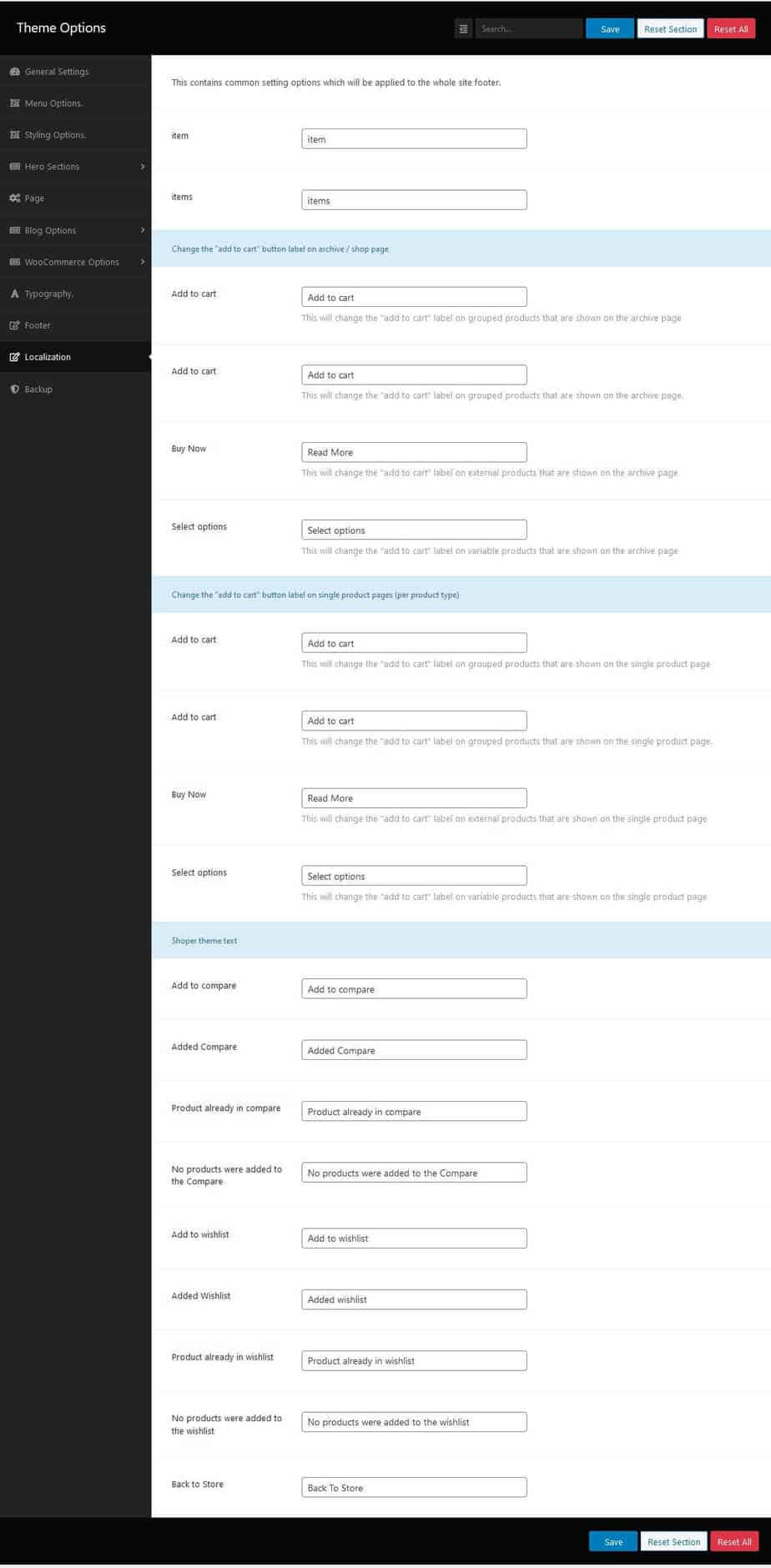 But, WordPress WooCommerce theme Shoper Pro is translation ready and attaches a POT file inside into the theme languages folder. However, if you want to set different languages (Localization), you'll require to build a custom translation. And therefore, we advise using PoEdit to make your custom translation.
So, you'll need to take a few steps to build your custom translation. For instance,
Firstly, download and install PoEdit to your device from https://poedit.net/download.
Secondly, find the shoper-pro.pot file from the language folder of your theme. Then run it with PoEdit and click to make your new translation file.
Afterward, you'll able to manage your essential translation text strings.
Next step is to save your resulting file to your-theme-name-language_LOCALE.po, and the .mo file will automatically be compiled. For example, your German language files will name Chromium-de_DE.po and Chromium-de_DE.mo.
After that, upload your saving files to wp-content/languages/ in your WordPress installation.
Then, move to your WordPress settings and adjust Site Language in the dropdown.
And lastly, save the changes.
NOTE:- If you like to contribute to translating the Shoper Pro theme, please feel free to contact us on Contact Page.