Page Templates, Page Settings offer different ways to change page layouts. The similarity of those terms is, at first, a little confused; let's get an overview of what they each do.
How to change the page layout?
In general, there are only 2 simple processes to update the startup-shop theme.
1) let's update the page layout Globally; please Navigate to wp-admin –> Theme Options –> Page Settings, and you will find the below screenshot .

2) Page layout update via page meta box, let's go wp-admin –> add a new page –> Template and choose a template from the dropdown list

How to remove/update the static page hero section?
You can show or hide the page here section or title. When you're editing/adding a new page, this is what you should be looking for:
1) Using meta box to hide the hero section.

2) Global setting to hide the hero section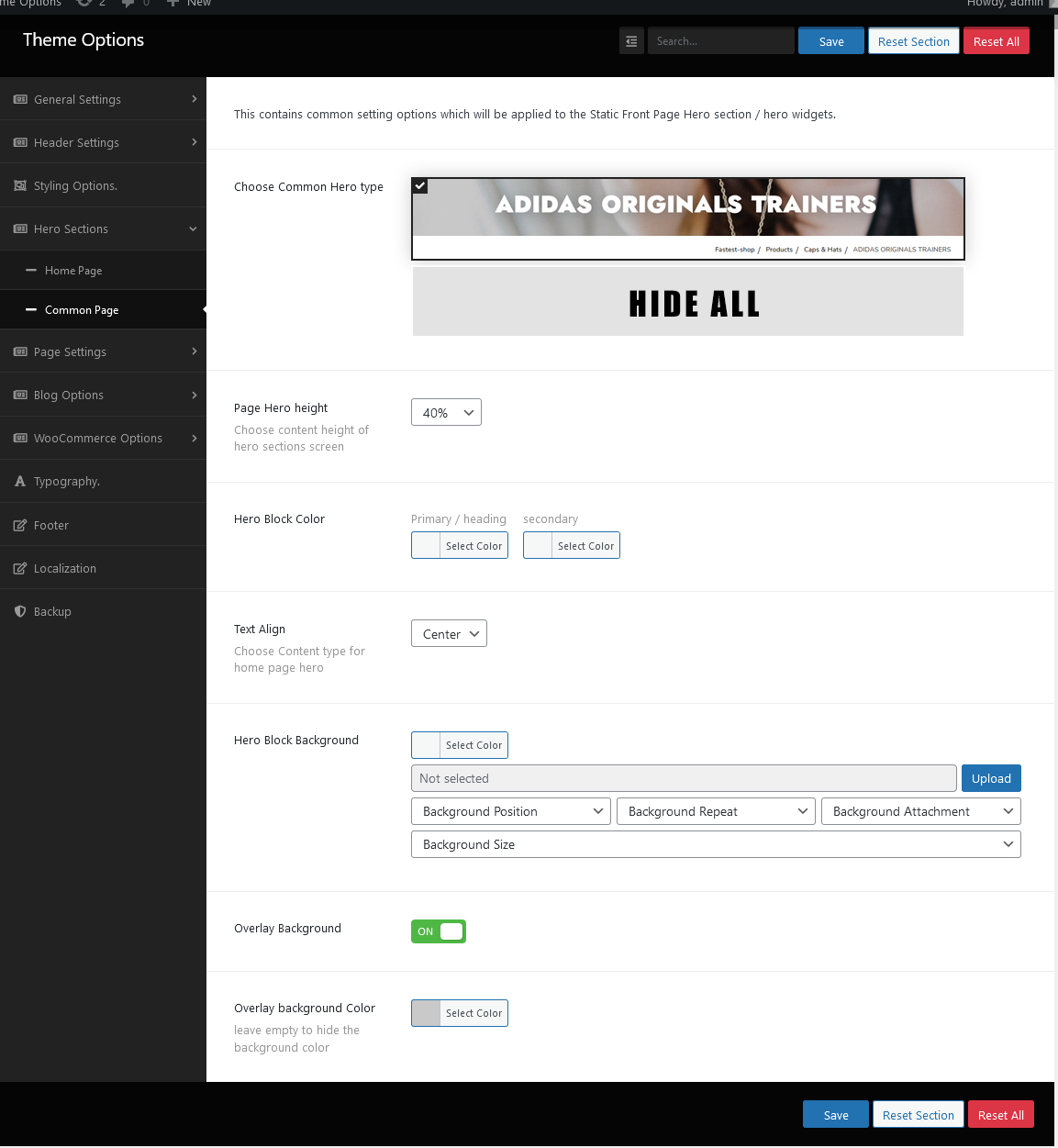 How to update the 404-page content?
With the startup-shop pro, you have options or customize the 404 page.