Setting up a Homepage with a Shopstore theme is very easy and comfortable. For that, you just need to open your WordPress Dashboard, and find:
Pages > Add New
Make a title name, like Home
Now, from the page attributes options box pick the Template as Homepage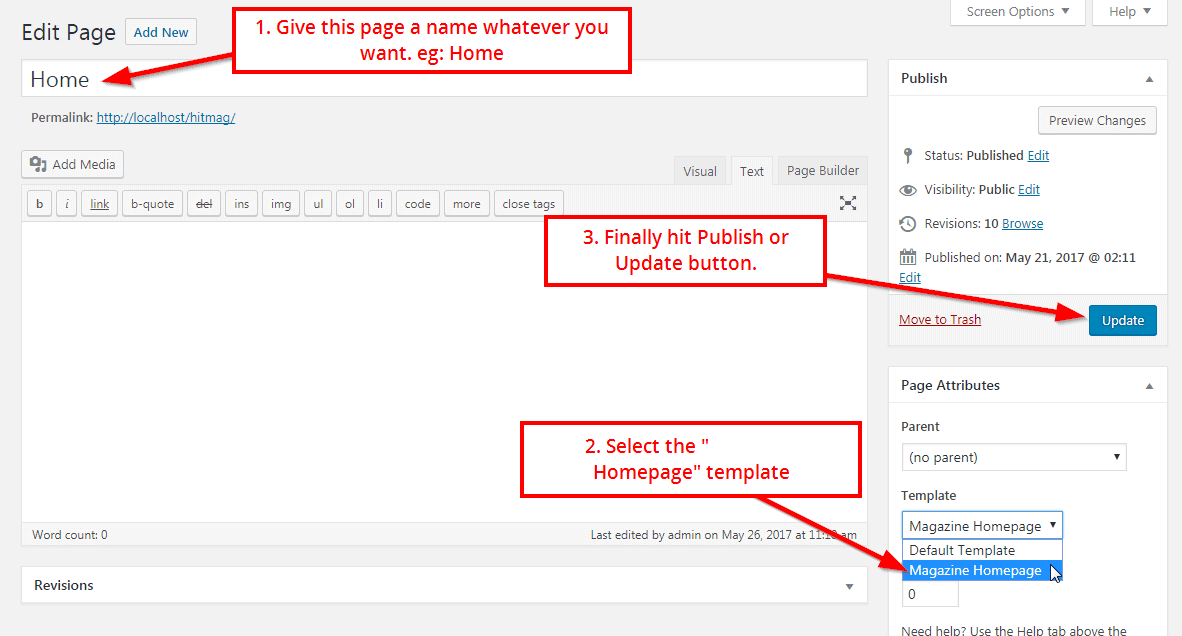 Next, run to Settings> Reading and select the "Show a static page" option in the " Front page displays" option
Finally, choose the page you created from the "Front page" dropdown, such as Home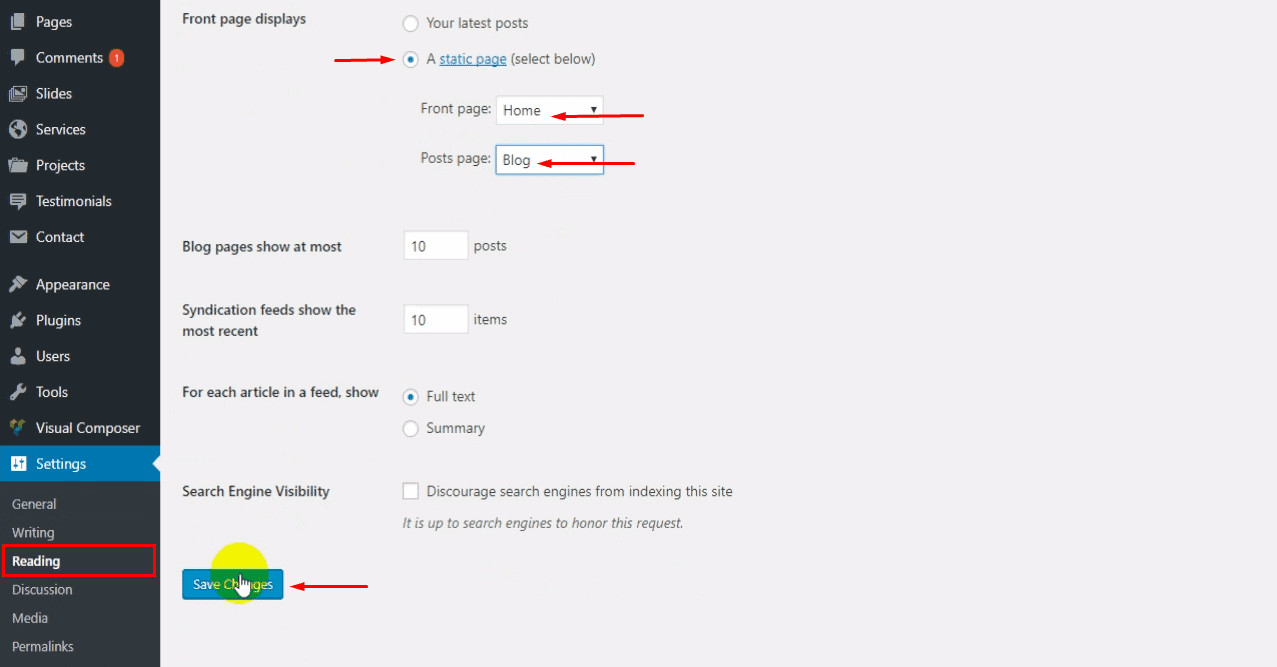 How to use the Shopstore theme's Elementor page builder?
Elementor is the most popular page builder nowadays. And also, it's very user-friendly and comfortable to use. So, for the proper use of Element Page Builder, we have provided a complete video below.

How to use or add a new Slider in the Shopstore theme Home page?
The Shopstore theme is basically designed with a default slider. Therefore, you can use the default slider or, can use a new slider as a widget from any third party if you wish.
Shopstore theme's Default Slider:
It has the capacity to includes mind-boggling animated sliders and awesome video backgrounds to your content. So, firstly, go to your WordPress Dashboard then Slider, and next Add New.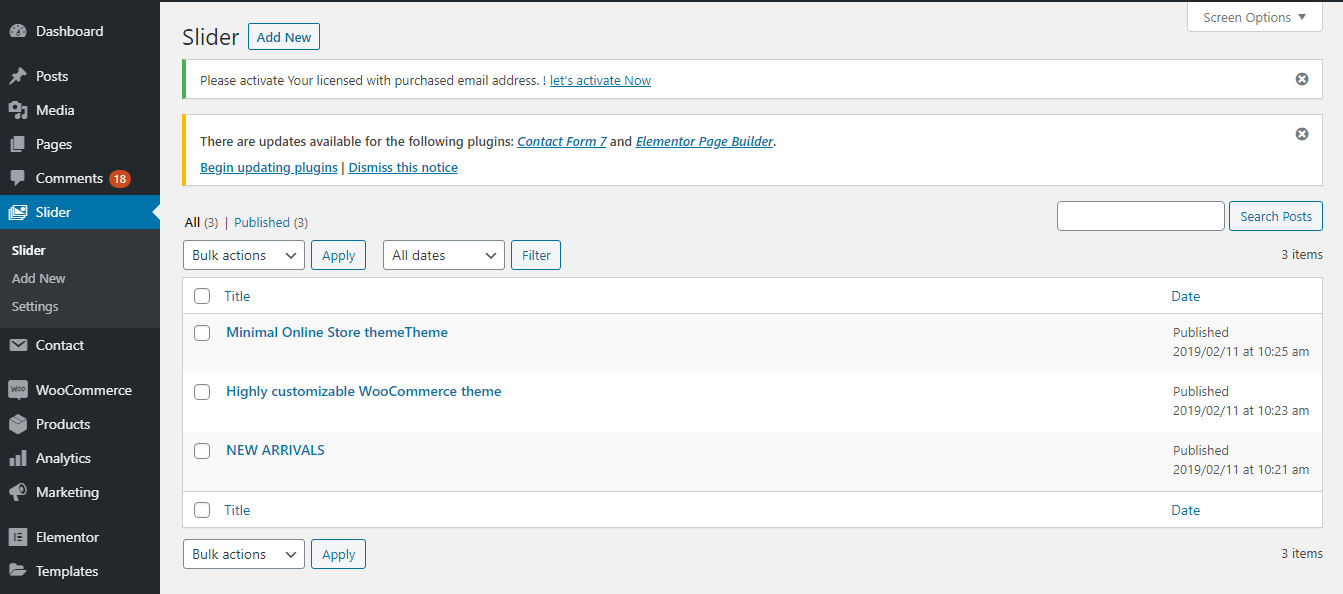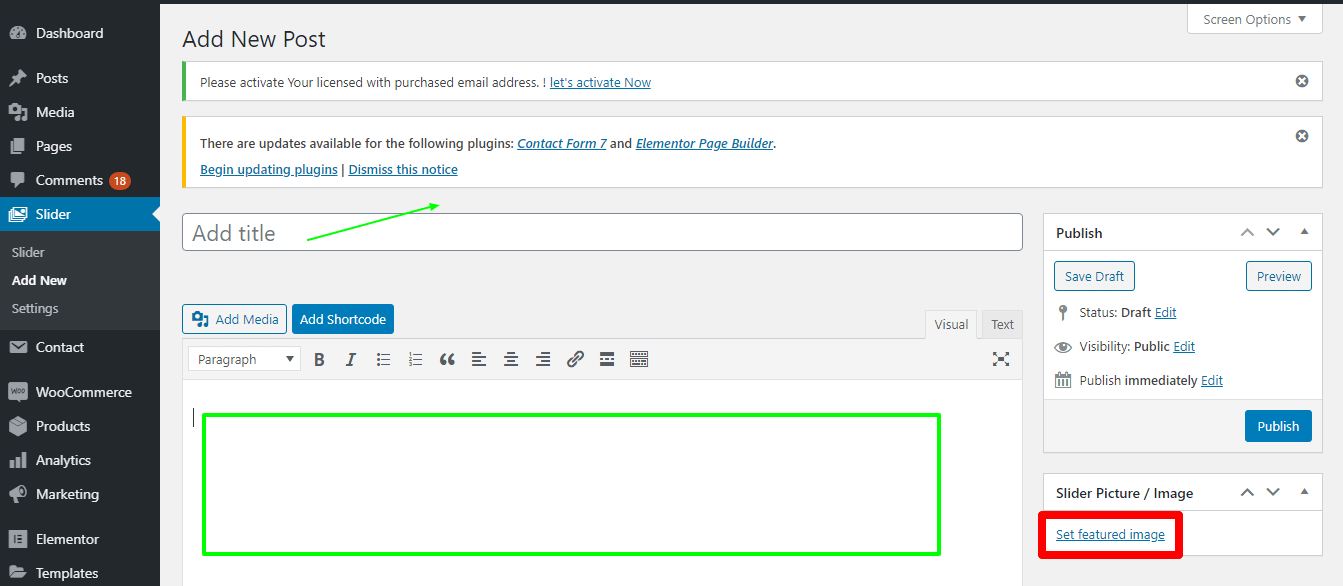 Use third party Slider as a widget with the Shopstore theme:
You can use any third party Slider as a widget. And that's for, simply go to Appearance -> Widgets. Add widgets from here and customize as you like.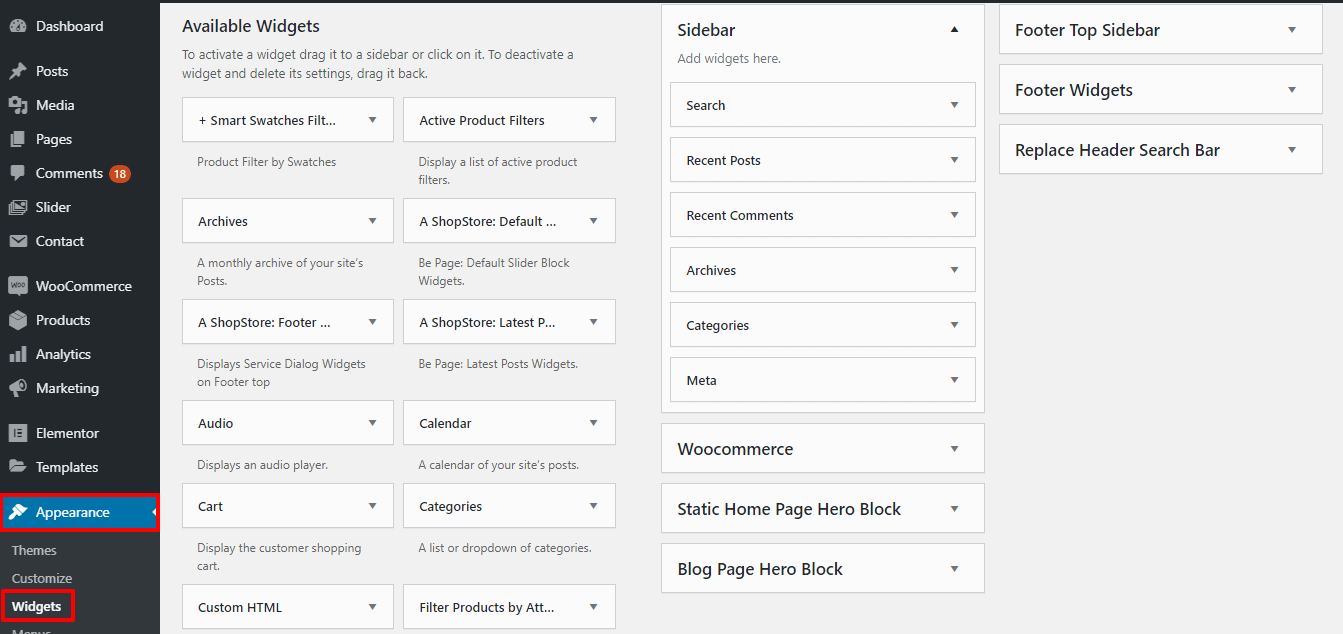 Recommended Slider Revolution Plugin:
For your testing purposes or simply to use a great third party slider, we have provided the Slider Revolution Plugin. To learn the total instructions on how to create a slider, please click the link official Slider Revolution documentation.
Update Revolution Slider Plugin:
From your WordPress Dashboard, find the Plugins section
Firstly, deactivate, then delete your current version of Revolution Slider (Note: Your sliders will not be deleted but it's always great thinking to back them up)
Re-download the theme zip file from my account page athemeart.com to make sure you have the latest version
Unzip the zip file
Click Add New button, from your WordPress Dashboard Plugins option
Then, hit the Upload Plugin button, and find the revslider.zip file inside the extracted theme folder
Finally, install and activate the plugin