It's too easy to create a Homepage in inXgame WordPress theme. You just need to go to Pages from your WordPress Dashboard —-> Add New. Here, first of all, you need to make a name in your Title Box as HomePage. Then, you've to find the right side of your page the Pages Attributes —-> Template and select the Homepage.

And finally, edit with our recommended plugin Elementor.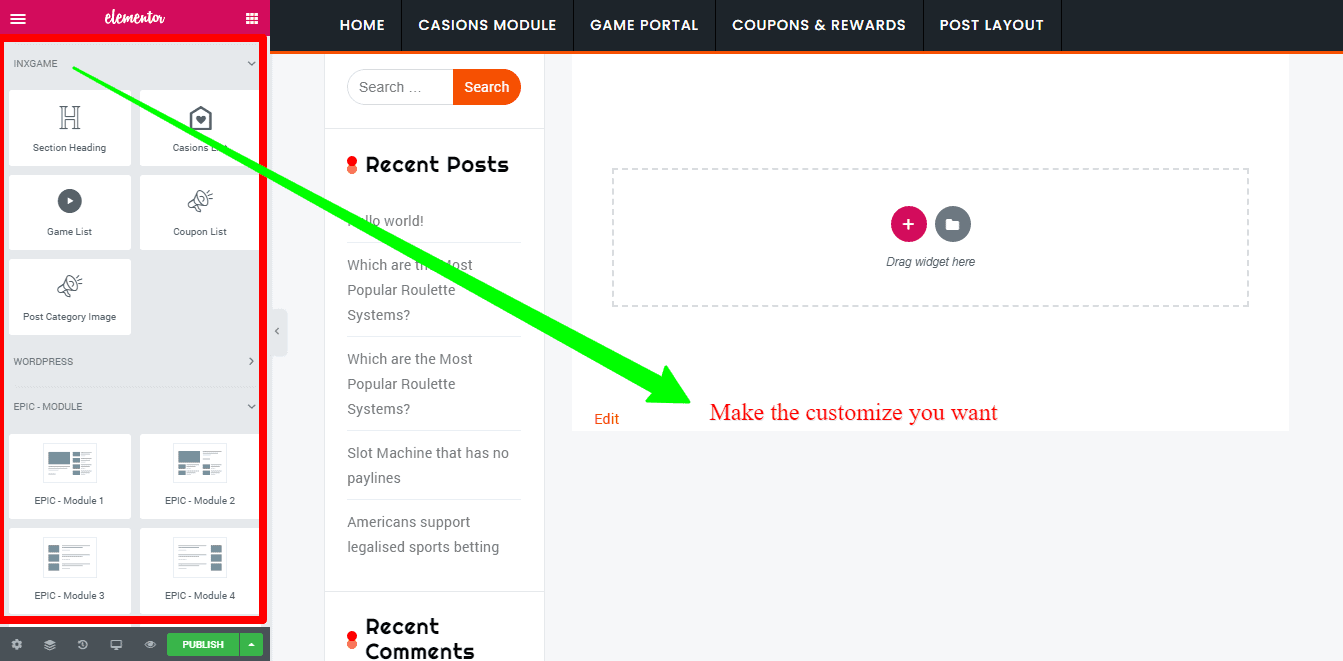 And for more info about creating a Homepage, please watch the video instructions given below:
Now that you've created completely, you need to make visible your Homepage online. So, you need to navigate to your WP admin —-> Settings —-> Reading.